The first thing you notice is the size of the pen.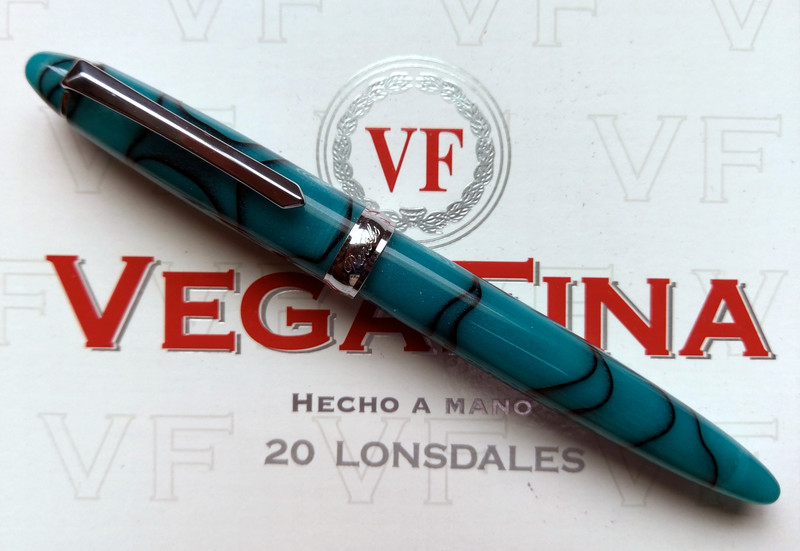 It's larger than the current crop of Chinese CC fountain pens such as the Jinhao 992, Jellyfish Series, Lingmo Lorelei or Delike New Moon, all of which feel just a little small in my hand.
It's about the same size, length-wise, as the Caliarts Ego or WingS 698 piston fillers.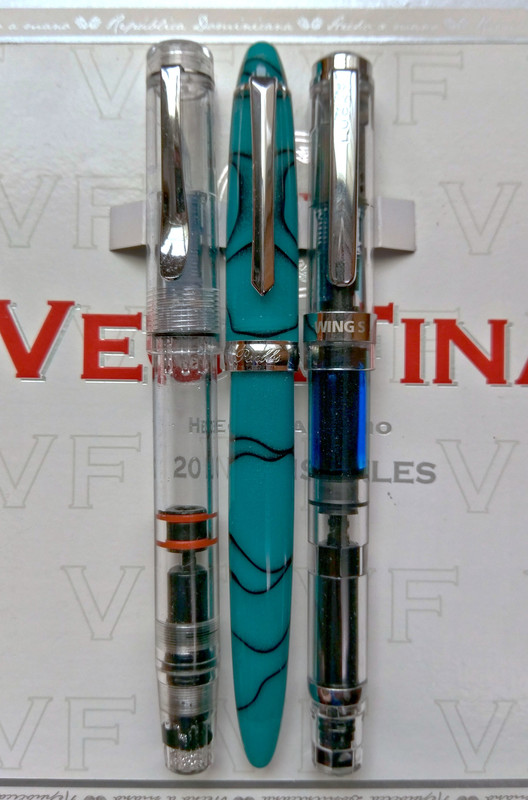 But bigger in diameter than all of the above, girthier. More along the lines of a TWSBI 580 or a Lamy 2000.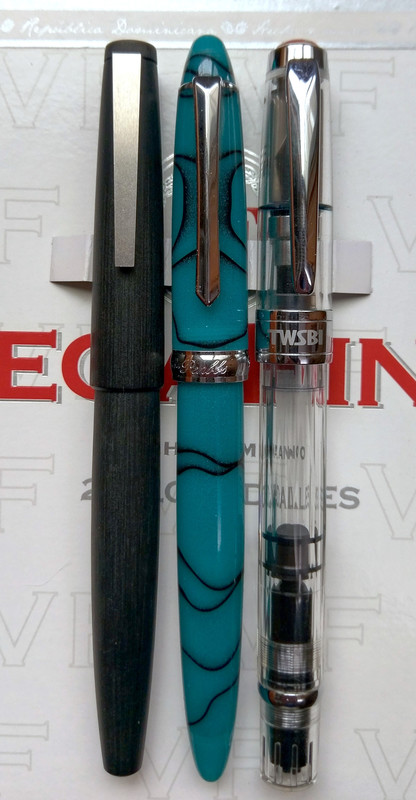 But not as heavy. At under 13g uncapped (and inked), it's remarkably lightweight for its size. I don't really have any other pen in my collection that offers the same size/weight combination. It's very nice.
Next, and in line with everything so far, is the No. 6 nib. That puts it in a class above all the abovementioned Chinese pens and in the same league as the TWSBI 580 and the excellent Naimsu Nova. But those pens are miles more expensive. The PenBBS 308 was just over US$10 on Taobao. Remarkable.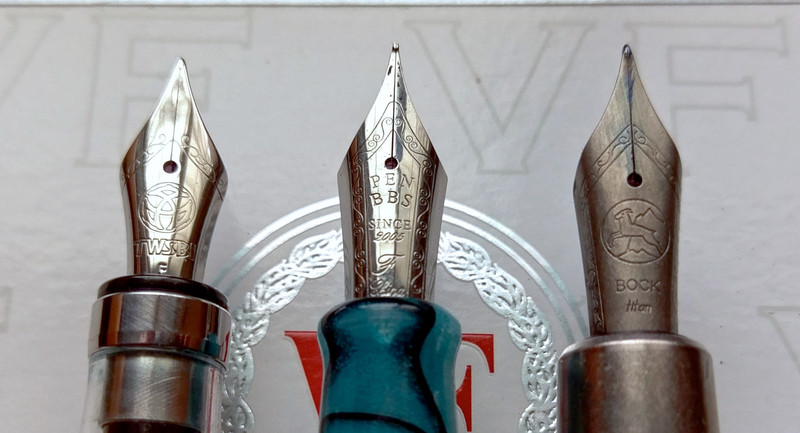 Then there's the color options. Well chosen and attractive, there are lots. I came a bit late to the party so a bunch of colors were sold out on the site I used, but in the end, I love the Jasper color I got.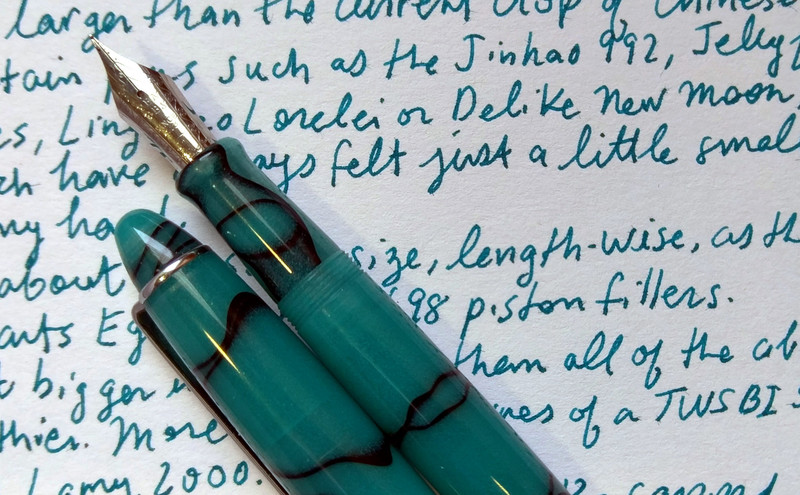 Functionally, the pen writes really well! It reminds me of the Pilot Custom Heritage 92, my first higher-end pen. The CH92 took me some time to adjust to how light the pen is and how little effort it takes to write. Easy to get skittery if you're not relaxed. In time and with practice (i.e., learning how to write with a fountain pen) I came to appreciate the Pilot for the fine writing instrument it is. The PenBBS 308 has the same feel.
I don't mind that it's a steel nib as I'm pretty much over that debate, at least for the moment. I'm also not much concerned that the nib is not particularly soft. What I do like is that it's not fussy about writing angle. I can use any side of the nib and it writes reliably. It's also been smooth since it came out of the box. Bingo.
The F nib is generous, pleasantly wet and giving a substantial line. Maybe it's the ink I've got in it. J. Herbin 1670 Emeraude de Chivor is a good match that I find fits the pen perfectly.
All in all, the PenBBS 308 feels like a pen designed by fountain pen lovers. People who know their stuff. It comes in a plain black box with just a simple label, meaning all the money goes into the pen. For me, it's an instant classic.